We think a bid of up to U.S. $55M (cash and shares) for turnkey Kayelekera is possible in an effort to begin padding out Deep Yellow's 2023-2030 development pipeline.
In other words, Borshoff certainly could strike a better deal than has already been made with Lotus — a deal with which the Malawi government would be comfortable, as the preexisting one that Paladin struck with Lotus is raw. It is our hope that Bintony Kutsaira continues to stonewall the June A$5M arrangement.
Were I Borshoff, I would aggressively undercut Lotus and negotiate with Kutsaira a mine stake boost of up to 30%, from 15-20%, in exchange for generous tax breaks through 2030.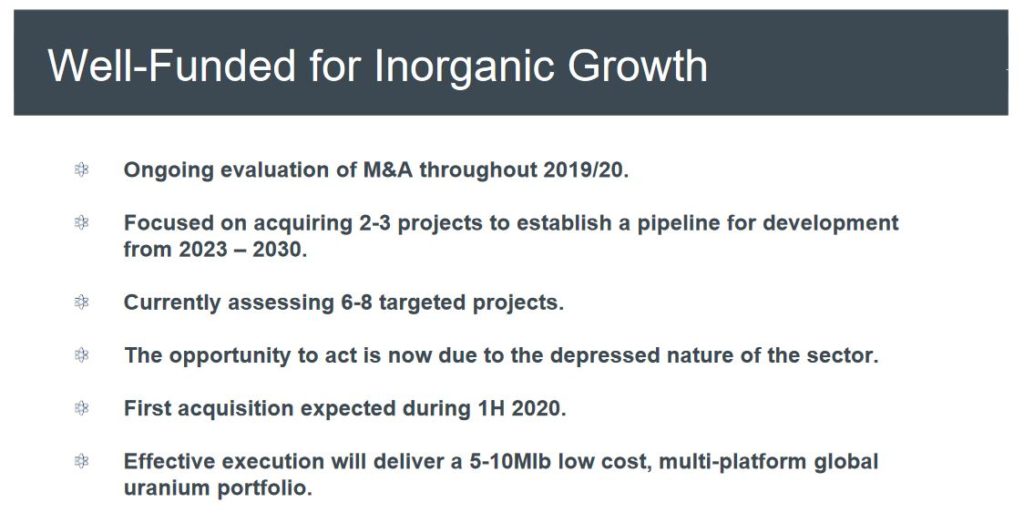 This is just our opinion. As always, anything can happen.
We also think Forsys Metals is an attractive acquisition target, with each outstanding share of Forsys presently representing a whopping $15.11 worth of U308, or ~0.6 lbs./share (you WANT to command a lot of resources per share), a result of the company's long-term commitment to effective dormancy and ultra-low cash burn.
Another metric that probably hasn't gone unnoticed is Forsys' Market Cap Valuation per Resource Lb., which is a mere $0.14, which in our eyes, makes the company one of the most undervalued development-stage uranium names.
Additionally, Forsys Metals' $12.8M market cap is currently valued at half a percent of the value of proven reserves at Norasa ($2,371,805,000), which is outrageous.