RC drilling at Barking Gecko on EPL3669 intersects zones of thick uranium mineralisation in basement targets.
Results substantially upgrade the prospectivity for alaskite-type basement deposits similar to the Rössing and Husab uranium orebodies.
Results indicate Barking Gecko prospect could be part of a larger mineralised system, which include basement-related deposits in the adjacent 100% owned Reptile Project, defining a distinct 18km zone of very high uranium prospectivity.
Exploration results from the first seven holes of the drilling campaign at Barking Gecko reaffirm management's positive expectation for additional discoveries on these projects.
200m wide drill spacing leaves the mineralisation intersected open both laterally and at depth, allowing ample space to identify further mineralisation of significant size.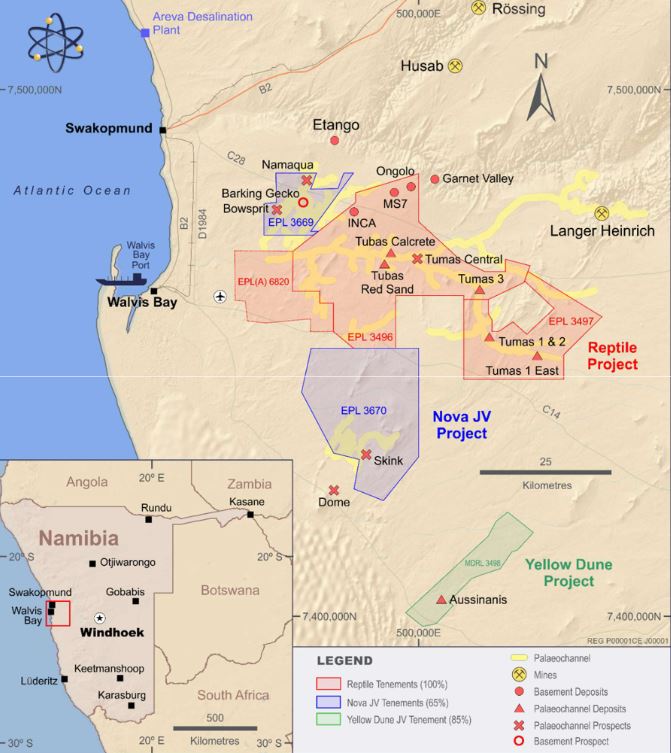 Deep Yellow Limited currently represents 5% of Fahy Capital Management's NuChemICF.