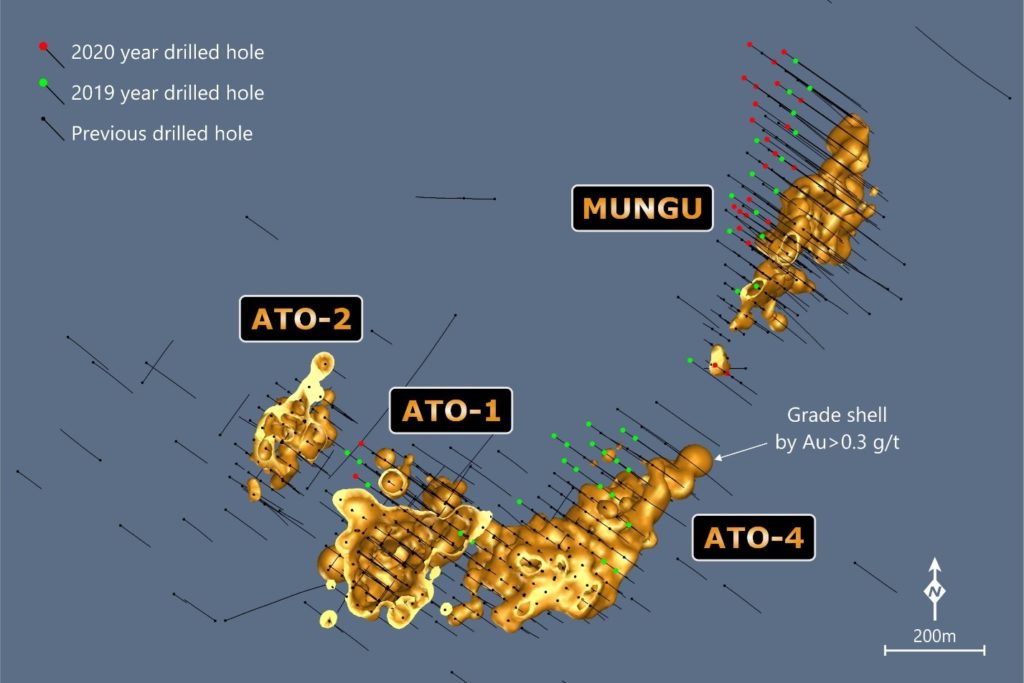 A new, very high-grade base metal zone has been discovered underneath the ATO1 Deposit which is now subject to additional drilling in the 2020 drilling program.
ATO-364 6.48m at 0.46g/t gold, 40.69g/t silver, 1.39% copper [!], 4.66% lead [!} and 20.88% zinc [!].
Results from 2020 drilling program received to-date at the Mungu Discovery include:
MG-139 19.3m at 6.77g/t gold, 28.6g/t silver from 219.2 metres
MG-140 22.9m at 4.73g/t gold, 87.10g/t silver from 205.1 metres
MG-141 11m at 4.83g/t gold, 249.03g/t silver from 168 metres
MG-142   21m at 3.77g/t gold, 8.7g/t silver from 269 metres
MG-143   38m at 1.32g/t gold, 78.44g/t silver from 257 metres
MG-144   32m at 1.59g/t gold, 115.8g/t silver from 238 metres; 19.3m at 6.26g/t gold, 15.01g/t silver from 300 metres; 15m at 7.81g/t gold, 6.07g/t silver from 331 metres
[LINK]
FCM has a $5.71 target on Steppe.