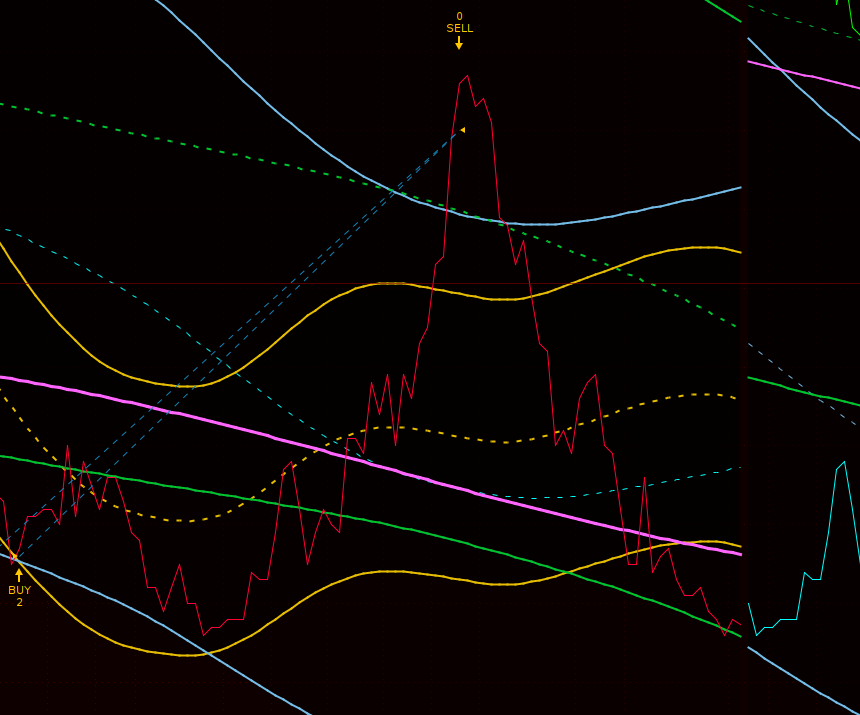 Gold Resource Corp.'s acquisition of Aquila made me interested in the company. I think it was a smart acquisition. But at the time of the deal, $GORO was still priced too high and it had already generated a strong sell signal following breaches of its 80-Day and 20-Week cycle upper bounds. I chose to stand aside and pray for a lower share price.
And by mid December, $GORO shares were drifting below the 80-day and 18-month lower bounds and currently shares are tagging the 40-week lower bound. In turn, the 80-day, 20-week and 40-week cycles have sunk below the 18-month lower bound, which alone is an extremely strong signal for folks predisposed to scooping up poop.
I believe shares are set to cascade higher with the upper bound of the 40-week cycle a probable mid-April target.
---
A lot of technical stars have aligned for precious metals, not the least of which is the likelihood of a weaker dollar, but I have no clear sense of the coming amplitude of gains. Will we drift sideways in a series of peaks and troughs? Will we grind higher, peak and descend in shame to new lows without making new all-time highs? I don't know. Maybe we only have a few months left of gains. Or perhaps we have years. I'm banking on months and will trade the technicals accordingly and exclusively in order to safeguard from greed.
I will humbly accept what gains are afforded me.
I probably won't spend the time announcing exits as they happen, but if a stock disappears from the front page, it means I've sold at a target that is either predetermined or dictated by the technicals.